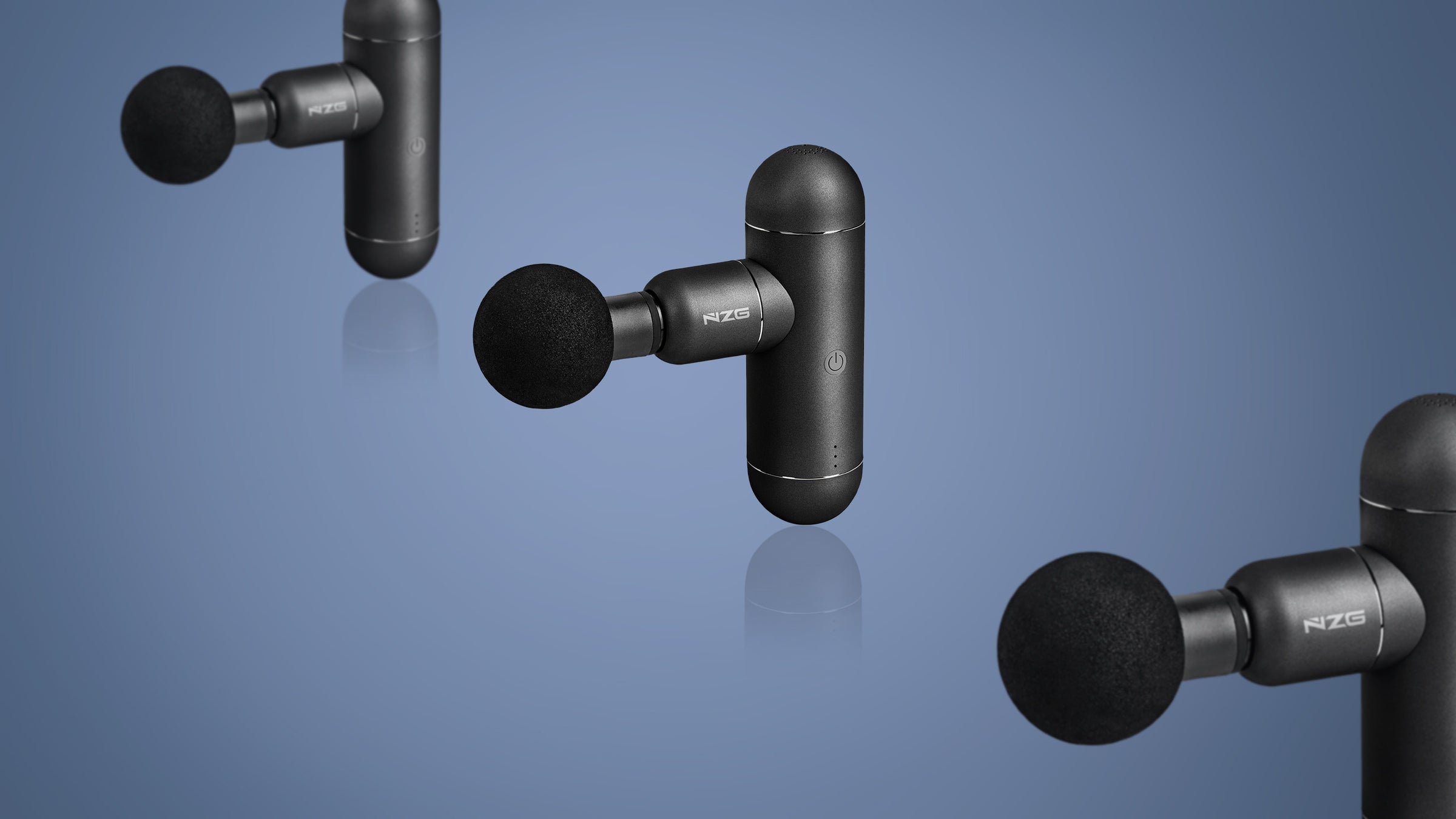 Near Silent | 6HR Battery Life | Compact Design
Relieve. Relax. Recover.
The MyoNetic Mini Massage Gun is a health, relaxation, and rehabilitation device that targets a wide range of muscle groups throughout the body.
Regular massages are a long-term homeopathic tool for both physical and mental health. Percussive therapy can effectively reduce soreness caused by lactic acid accumulation after vigorous exercise and relieve muscle discomfort. When using a massage gun, you increase your blood flow, reduce inflammation, stimulate your lymphatic system, and speed up muscle recovery.
Anytime, Anywhere
Heading to the office, at the gym, or want instant muscle relief at home? The minimal noise emission and sleek design are ideal for discreet muscle relief on the go. Carry your massage gun anywhere or store it away with the conveniently sleek design.
How It Works
Choose your desired massage head and insert it into the front of the massage gun. Once secured, press and hold the speed control button for 3 seconds to turn. Apply light pressure to and glide onto the desired area of the body. To accelerate, press the buttons 1 to 3 times to the desired gear speed. To turn it off, press the control button until all of the gear lights are off. The massage gun will automatically shut off after 10 minutes.
Portable and Compact
Smaller than an iPhone, the cordless body measures 3.6x6x1.8-inches and weighs 12oz.
Near Silent Noise Emission
Get instant relief on the go with noise reduction technology that is practically silent.
Massage Heads
Four targeted multi-position head attachments.
Spherical
Versatile attachment head intended for large muscles and full-body relief.
U-Shaped
Glide through uneven crevices like the paraspinal muscles and Achilles tendons.
Bullet
Target relief on trigger points like knots, ligaments and tendons.
Flat
Break down lactic acid accumulation in deep tissue and target dense muscle groups.
A 2500 mAh provides powerful 10 min percussion intervals for up to 6 hours
Just charge with a USB cable and you're good to go.
Care Notes:

The Battery must remain above 5% charge at all times.
Deep Tissue Relief
Travel Friendly
6 HR Battery
Up to 3200ppm
Near Silent