High-Grade Construction | Sleek Design | Home Fitness Equipment
Strength Progression At Your Fingertips
Strength Training
The PowerDyne Adjustable Dumbbell is the essential heavy-duty weight equipment for your at-home gym. Dumbbells are a versatile workout tool that can be used for a wide range of workouts. Activate and build muscle through and full-body training for all strength levels. While weight training, you are increasing the resiliency and elasticity of your muscle tissues. Overtime benefits of training with dumbbells include neuromuscular coordination and cardiovascular endurance, along with muscle definition.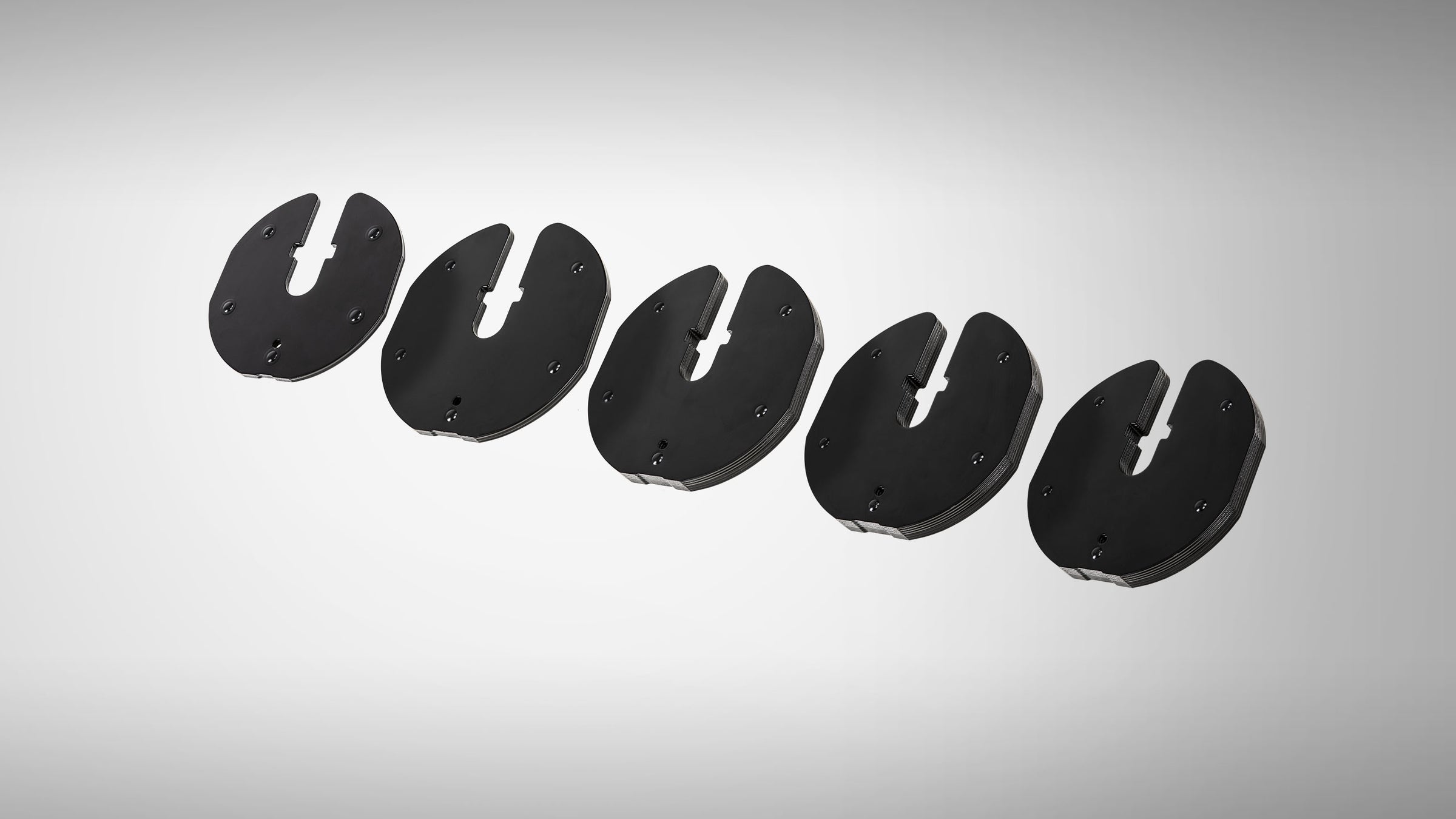 Maximize Gym Space with Sleek Cast-Iron Weights
Lift Between 5lbs to 55lbs 
Weight Increments:
5, 7, 9, 11, 13, 15, 18, 20, 22, 24, 26, 28, 33, 37, 42, 46, 51 to 55 lbs. 
Lift Between 5lbs to 80lbs
Weight Increments: 
5, 10, 14, 18, 23, 28, 32, 36, 40, 44, 48, 53, 58, 60, 65, 70, 75 to 80 lbs.
Shop 80lbs
  1. UNLOCK the dumbbell.
  2. TWIST to the desired weight.
  3. LOCK in place.
  4. LIFT!
High-Grade Construction
Gym equipment designed to last. Set up your home gym with durable adjustable dumbbells. Made with Iron Weight Plates, Aluminum & Glass Fiber Filled Nylon Handles, Heavy-Duty Polycarbonate & Acrylonitrile Butadiene Styrene Plastic.
Part of strength training is increasing your weight resilience over time. As you reach new endurance levels, the no-slip grip handles ensure that you safely and securely lift the dumbbell weight. No matter your strength level, PowerDyne is designed for universal use.